Dr. Jerold Chun Receives $250,000 Grant
Dr. Jerold Chun (Prebys Medical Discovery Institute) was the recipient a $250,000 grant from CART (Coins for Alzheimer's Research Trust) in 2022.
His research is attempting to find the origination of Alzheimer's Disease and how "nano packages" called Extracellular Vesicles (EVs) containing biological material travel from one nerve cell to another using coded directions similar to zip codes.
You can watch Dr. Chun's presentation here.
Lunch A La CART
We are pleased to announce a new "Lunch & Learn" series featuring former CART grant recipients for a presentation and Q&A session! Each month we will host "Lunch A La CART" via zoom and the event is open to anyone interested in learning more about Alzheimer's Disease, its' research and treatment. All sessions are held from Noon-1pm EST.

Registration is open for Rotarians in DACdb for all events, and non-Rotarians can register by sending an email to cartfundnews@gmail.com.


Monday, Dec. 12: Dr. Susan Kaech (Salk Institute)
Roger Ackerman Circle - Recurring Donor Program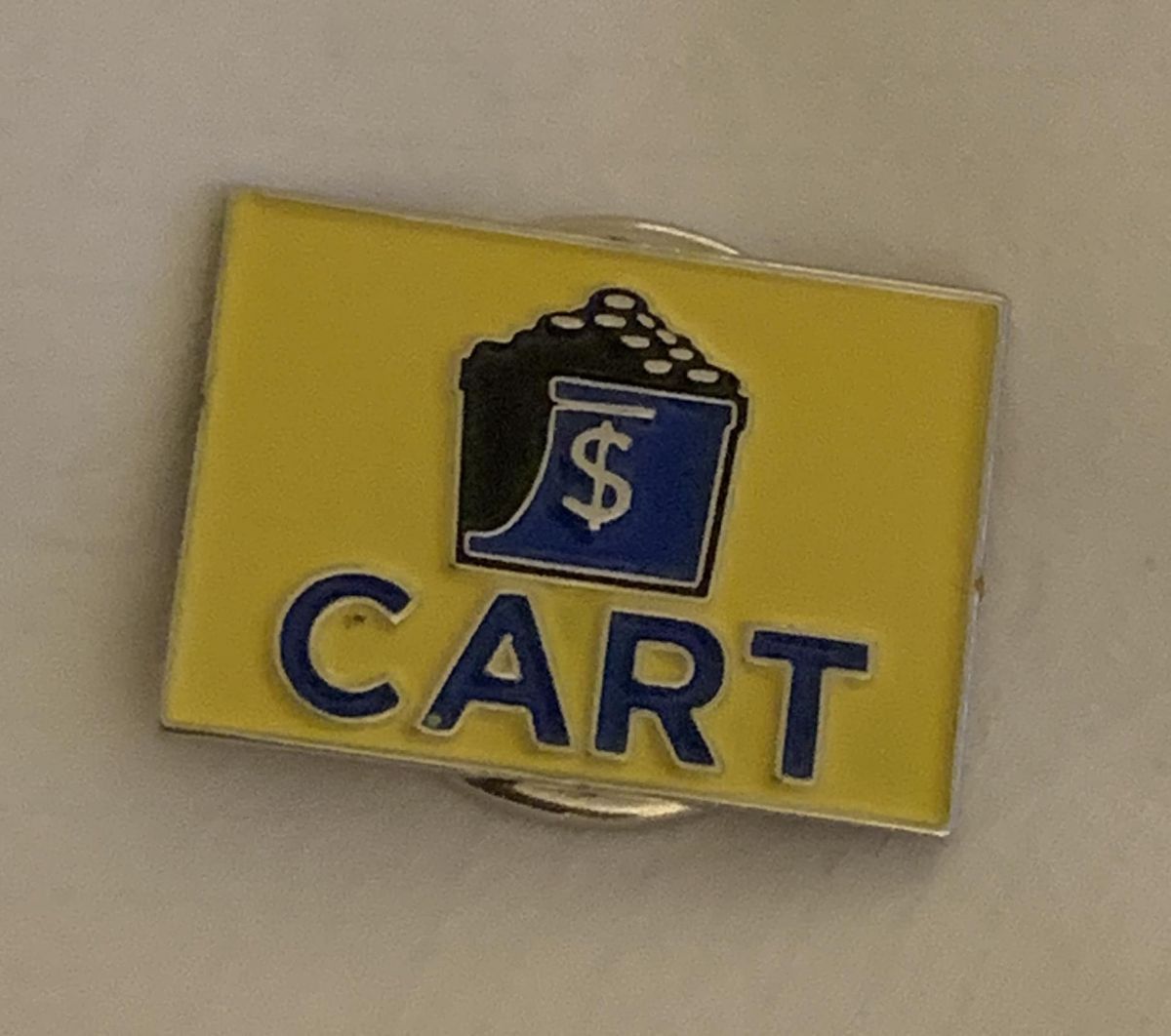 We are so excited to unveil this new, limited-edition lapel pin for donors who commit to a recurring donation of a minimum of $5/month via our online donor portal!
Everyone who makes this special commitment will be recognized as a member of the newly-created "Roger Ackerman Circle" but only the first 500 people to join will receive this special pin!
Go to
mycartfund.org
to make a contribution & select "recurring gift" (monthly, quarterly or annually) to help us reach our goal of 100 members in the first 100 days (through Dec. 31, 2022).
Dr. Peter Tessier Named Recipient of Dr. John Trojanowski Memorial Grant
Dr. Peter Tessier (University of Michigan-Ann Arbor) was the recipient a $300,000 grant from CART (Coins for Alzheimer's Research Trust) in 2022.
His research is looking at using specific "shuttles" for getting effective drugs through the BBB (blood brain barrier) more efficiency, therefore ensuring that the maximum amount of the drug gets into the brain.
You can watch Dr. Tessier's presentation here.
Donation from Pinellas Park Rotary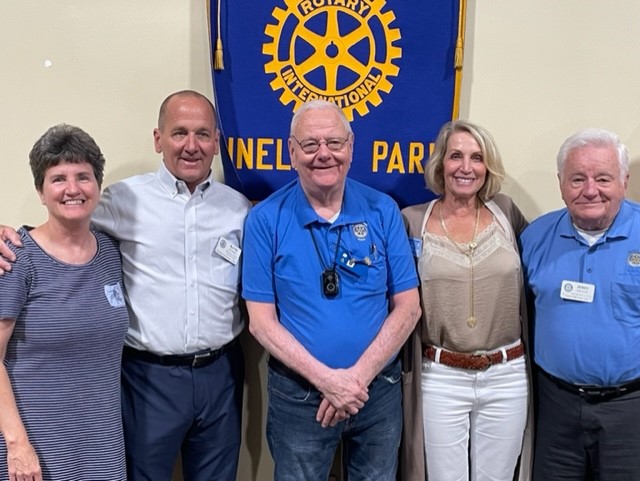 Thank you to Kenny Krauss from the
Rotary Club of Pinellas Park
(FL) for his very generous gift of $20,000 to
#TheCARTFund
in honor of family members.
He was recognized at a club meeting recently by Rotary District 6950 CART Chair Randy Nilsson.
RI Convention in Houston, TX
Thanks to our amazing volunteers, CART had a tremendous presence at the recent Rotary International Convention in Houston, TX. Board President Rod Funderburk, Executive Director Tiffany Ervin, Regional Chair Norm Rogers and District 6960 Chair Eldon Bohrofen, among many others, volunteered in the House of Friendship booth sponsored by ADRAG (Alzheimer's Dementia Rotary Action Group).
Information was shared with Rotarians from around the world, and we look forward to seeing where CART goes next!!
Little River Satellite Club
The newest member of the
Rotary Satellite Club of Little River - Sunset Edition
, Mary Ann Fagley, made her second donation to the CART Fund with coins brought from home during her induction as a new member! Mary Ann had also made a donation to The CART Fund when she was visiting the club before deciding to join.
Pictured from left are Rich Harrison, club membership chair Pete Bashaw, Mary Ann, and Sandy Boggs, Satellite Club Chair (and Mary Ann's cousin!).
New Board Members Elected
The CART Fund is pleased to announce the election of new officers for 2022-2024:
President: Rod Funderburk (Columbia, SC)
Vice President: Betsy Owen (Delray Beach, FL)
Secretary: Carol Burdette (Pendleton, SC)
Vice President of Grants: Gary Goforth (Fort Myers, FL)
Vice President of Finance: Johnny Hilton (Sumter, SC)
Vice President of Public Image: Aaron Sines (Mercer, PA)
Treasurer: Angus McDuffie (Sumter, SC)
Vice President of Technology: Terry Weaver (Greenville, SC)
Immediate Past President: Bill Parker (Asheville, NC)
The Board of Directors also approved the hiring of Tiffany Ervin as the new Executive Director following the retirement of Bill Shillito. Tiffany resides in Spartanburg, SC.
Drs. Kim & Quinti Named Recipients of Roger Ackerman Grant
Dr. Doo Yeon Kim and Dr. Luisa Quinti from Massachusetts General Hospital (Harvard Medical School) were the recipients of the top grant award from CART (Coins for Alzheimer's Research Trust) in 2022. They will receive $300,000 from
#forTheCARTFund
for their research to help find a cure for
#AlzheimersDisease
.
Their research studies the impact of anti-malarial drugs on amyloid-beta-induced tau pathology in human neurons. According to Dr. Kim, repurposed medication is an underutilized approach to Alzheimer's research.
Drs. Kim and Quinti were introduced and recognized in Columbia, SC, at the 2022 CART Fund Annual Meeting. A video of their presentation on their research
can be seen here
.